12th Annual
City of West Hollywood

Women's Leadership Conference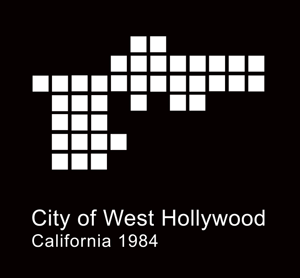 Produced by the City Of West Hollywood
Register for Conference Download Program Book
---
Sunday, May 6, 2018  |  10am – 4pm
---
Check-In
9:30 am
---
Continental Breakfast
Activate your morning with meaningful connections and impactful actions!
10:00 am – 10:30 am
---
Official Kick Off:
Welcome from West Hollywood City Council & Special Guest Speakers
10:00 am  |  West Hollywood Auditorium
---
Special Morning Session:
The "Just Get It" Series Presents: Lead From Within
9:00 am – Noon  |  City Council Chambers
Facilitator: Courtney Seard
---
Morning Session  |  10:45 am – Noon
---
Athletes as Activists
West Hollywood Auditorium
Athlete activism is an ever-evolving phenomenon that today looks very different from when we started the conversation a year ago. How can athletes and laypersons understand the power and necessity of activism in achieving social change, and to reframe volunteerism and service as an effective act of dissent? This panel discussion will share the stories of athletes, coaches, and executives in the sports industry who have found their voice and used it to support causes they believe in while highlighting Play Like a Girl programs and sharing how athletes and those passionate about sport can propel efforts to level the playing field for girls and women in sports.
Presented by Play Like A Girl® as part of the United State of Women Summit.
Panelists:
Scout Basset — Paralympian, Team USA
Celeste Bell — Senior Director, Recruiting and Special Projects, Major League Baseball
Dr. Kim Clay — CEO/President, Play Like a Girl!®
Jen Welter — First Female Coach, National Football League
Moderator:
Liz Loza — Analyst, Yahoo Sports
---
Closing the Gender Gap
Library Community Meeting Room
What is the Gender Gap? Is there really a Gender Gap in business (spoiler alert: the answer is yes). What can we ALL do to help close that gap? In interactive workshop, one of the nation's authorities on diversity will share research and data on the Gender Gap in business and you will leave with actionable steps towards shattering barriers for yourself and other women in the workplace.
Facilitator:
Sahar Andrade — Diversity, Inclusion, and Leadership Consultant, Sahar Consulting, LLC
---
Lunch  |  Noon – 1:00 pm
---
Mid-Afternoon Session  |  1:15 pm – 2:30 pm
---
Men, Feminism & Sexual Justice
West Hollywood Auditorium
What is the role of men in feminist activism? With the emergency of #MeToo and Times Up, the call for men to be engaged in the fight for sexuality equality and feminist activism has grown. However, what roles can men play in feminist spaces? What makes someone a feminist? And, most importantly: how can we engage more men to take up feminist causes? This panel explores the various roles and causes men have and can play in feminism, and points towards future ways to engage men to fully fight for gender equality for all.
Panelists:
Rashad Beal — Schools over Violence Program Manager, Peace Over Violence
John Erickson — Commissioner, California Commission on the Status of Women and Girls and President, Hollywood NOW
Alex Mohajer — Co-founder and Editor-in-Chief, Bros4America and Political Writer/Commentator, HuffPost
Oliver Richardson — Peer Educator, Be Smart Before You Get Sexy, A Black Women for Wellness Project
Stephen David Simon — Executive Director, City of Los Angeles Department on Disability
Moderator:
Chelsea Byers — Executive Director, Campaign to Abolish the Statute of Limitations on Rape and Sexual Assault
---
How to Build a Movement
City Council Chambers
Inspired to your activism to the next level but not sure what to do next? How do you go from resistance to creating real change? Hear from a panel of change makers who have created impactful movements from grass roots campaigns to non-profit organizations!
Panelists:
Diane Abbitt — Co-Founder, Equality California
Jimmy Palmieri — Founder, The Tweakers Project
Abbie Howell — Organizer, March For Our Lives Los Angeles
Chela Demuir — Founder, Unique Women's Coalition
Moderator:
Abbe Land — Former Mayor and Councilmember, City of West Hollywood
---
Late-Afternoon Session  |  2:45 pm – 4 pm
---
Entrepreneurship Demystified
West Hollywood Auditorium
Starting a business can be an exciting pathway to economic freedom and advancement for women but how do you really take a passion and make it a profitable business? Learn from an expert panel of entrepreneurs about the myths, the good stuff, the not so good stuff, and how to navigate it all successfully.
Panelists:
Diana Bianchini — Founder, Di Moda Public Relations
Patricia Dao — CEO, dailyKARMA
Kasey Edwards — CEO, Helpr
Amber Wright — Communication Expert & Coach, Ask Amber
Moderator:
Alaia Williams — Business Systems Strategist, One Organized Business
---
Equal Means Equal Passing the Equal Right Amendment
City Council Chambers
Did you know that only two states needed to ratify the Equal Rights Amendment? Equal Means Equal is an active campaign to pass the Equal Rights Amendment. This workshop will include a screening of a 30 minute version of the award-winning documentary film Equal Means Equal as a primer. Learn how you can take action in this movement to obtain equal rights for all women.
Facilitators:
Tina Moore — Boardmember, City of West Hollywood Women's Advisory Board
Carla Romo — Boardmember, City of West Hollywood Women's Advisory Board
---
How to get Appointed to a Board or Commission
Library Community Meeting Room
Ever wonder about how you can become part of one of the City of West Hollywood's Boards or Commissions and what exactly they do? Get the insider scoop from City appointed officials! Learn about County, State and Non-profit Board Service Opportunities too!
Facilitators:
Yvonne Quarker — City Clerk, City of West Hollywood
Melissa Crowder — Assistant City Clerk, City of West Hollywood
Panelists:
Amanda Bleich — Boardmember, City of West Hollywood Women's Advisory Board
Megan Cotanch — Co-Chair, City of West Hollywood Lesbian and Gay Advisory Board
Jenni Prisk — President, Association of California Commissions for Women
Alexis Sanchez — Vice Chair, City of West Hollywood Transgender Advisory Board
Nadia Sutton — Boardmember, City of West Hollywood Women's Advisory Board
Ruth Williams — Chair, City of West Hollywood Planning Commission
---