Be Inspired! > Build Leadership Skills > Meet New People > Advance Your Career > Get Involved in Your Community > Grow Your Business > Learn Something New > Join the Conversation >
Change the World!
The West Hollywood Women's Leadership Conference (WLC) is a local boutique conference designed to give you the tools to lead, succeed and grow. Inspired by the City of West Hollywood's Core Values, our mission is to provide the support for women to be successful leaders in their private lives, in business and in the community.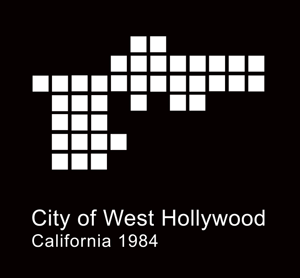 Produced by the City Of West Hollywood
Advocate.




Connect.


Unite.
City of West Hollywood
Women's Leadership Conference

& Network
Follow us:
Or for more information, email us directly.
We will get back to you as soon as we can.
Produced by
The City of West Hollywood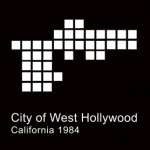 ---
The Conference Features:
---
Dynamic Speakers
Film Screenings
Compelling Panel Discussions
Expert-led Trainings
Interactive Workshops
Keynote Luncheon
Exhibitor Hub Area
And much more!
---
The Conference Promotes:
---
Leadership Development
Advancing the Status of Women
Economic Empowerment and Opportunities for Women
Equality
Civil and Human Rights
Advocacy and Activism
Civic Involvement
Community Engagement
Exchange of Ideas
Networking
Mentorship
Health and Wellness
Entrepreneurship
Self-Development
---
Past Conference Speakers
---
Geena Davis, Founder and Chair, Geena Davis Institute on Gender in Media
Mallika Chopra, Author and Founder and CEO of Intent.com
Agape Stassinopoulos, Author, Unbinding the Heart
The Honorable Sheila Kuehl
Sandra Fluke, Lawyer and Social Justice Activist
Kirby Dick & Amy Ziering, Producers and Director, The Invisible War and The Hunting Ground
The Honorable Judy Chu, U.S. Representative
The Honorable Fran Pavley, CA State Senate
Natalie Mains, Dixie Chicks
Jane Lynch, Actress/Producer
Christine Essel, CEO, The Community Redevelopment Agency of the City of Los Angeles
Madeline DiNonno, Geena Davis Institute on Gender in Media
Maria Hall-Brown, PBS SoCal
Jess Weiner, Author and Global Ambassador for the Dove Self-Esteem Fund
Jodie Evans, Code Pink
Dr. Cheryl Saban, Founder of the Women's Self-Worth Foundation & Author
Marie Da Silva, Founder of the Jacaranda Foundation & 2008 CNN Local Hero
Sharon Davis, Former 1st Lady of California
Tova Bonem, LA Confidential
Sandy Banks, Journalist, The Los Angeles Times
Bonnie Abaunza, Vice President, Remote Control Charitable Foundation & Human Rights Activist
Cecilia Peck, Academy Award-winning Filmmaker
Barbara Kopple, Filmmaker
Lisa Pinto, Regional Director, Office of Representative Henry A. Waxman
Rachel Michelin, Executive Director, California Women Lead
Katie Buckland, Former Executive Director, California Women's Law Center
Angela Robinson; Director; The L Word
Robyn Ritter Simon, National Women's Political Caucus
Kay Buck, Executive Director, Coalition Against Slavery & Trafficking Inc.
Cecilia Moreno, Publisher, Genlux Magazine
Lorna Chiu, Doctors Without Borders
Sue Dunlap, CEO, Planned Parenthood Los Angeles
Abby J. Leibman, President/CEO, MANZON: A Jewish Response to Hunger
Bonnie Bruckheimer, Film & Television Producer & Women's Media Advocate
Monica Dodi, Co-Founder and Managing Director, The Women's Venture Capital Fund
Lisa Gates, Founder, Trainer and Coach, She Negotiates
Stay up-to-date on upcoming local women's related events, activities and announcements from the WLC, our Community Partners and the City of West Hollywood. Subscribe to our weekly calendar!