11th Annual
City of West Hollywood

Women's Leadership Conference
Thank you to everyone who attended and contributed to this year's Conference.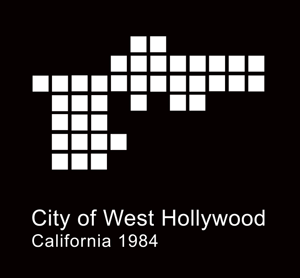 Sponsored by the City Of West Hollywood
---
Saturday, May 13, 2017  |  8am – 7pm
---
Registration/Check-In
8:00 am
---
Activation Center:
Activate your morning with meaningful connections and impactful actions!
8:00 am – 9:30 am
---
Official Kick Off:
Welcome from West Hollywood City Council & Special Guest Speakers
9:00 am – 9:30 am  |  West Hollywood Auditorium
Special Guest Speaker:
Assemblymember Richard Bloom, 50th District
Keynote Speaker:
Sandra de Castro Buffington — Founding Director, Global Media Center for Social Impact, UCLA's Fielding School of Public Health
Sandra de Castro Buffington is a global leader in entertainment for social change who unleashes the storytelling power of television, film, music and new media to improve health and wellbeing of people worldwide. She works closely with Hollywood and other creative capitals to inspire and develop storylines that have profound impact on knowledge and behavior, and new media tools that move audiences to action.
---
Leadership Sessions:
Taking the Lead — Get Appointed to a California State Commission or Board!
9:45 am – 10:45 am  |  West Hollywood Auditorium
Women Leaders Wanted! The Office of the Governor and The Speaker of the State Assembly have the authority to appoint members to California State Boards and Commissions. There are hundreds of opportunities to serve in a multitude of areas. California needs quality leadership that reflects the rich diversity of our great state. Learn what it takes to become an appointed official for the State of California. Hint: You are more ready than you think you are! Leave this workshop prepared to take the next step!
Facilitators:
Nikki Johnson — Sr. Advisor to the Speaker on Appointments, Office of Speaker Anthony Rendon
Mona Pasquil — Appointments Secretary, Office of Governor Edmund G. Brown Jr.
---
Leadership Sessions:
Workplace Gender Equality and Economic Advancement for Women
10:45 am – 11:45 am  |  City Council Chambers
Explore effective ways on how you can advocate for yourself and other women in the workplace. Unleash the ripple effect of women's advancement in leadership roles and closing the pay gap. Get motivated by trailblazers for gender equality and learn to create and cultivate a gender-sensitive work environment.
Panelists:
Emerald Archer — Director, Center for the Advancement of Women, Mount Saint Mary's University
Ina Coleman — Organizational Development Consultant, Sirenia Partners
Tiffany Smith-Anoa'I — Executive Vice President, Entertainment Diversity, Inclusion & Communications, CBS Entertainment
Moderator:
Dulari Amin — Chief Operating Officer, Qello LLC
---
Leadership Sessions:
Technology as a Pathway to Women's Equality
10:45 am – 11:45 am  |  West Hollywood Auditorium
Technology offers tremendous opportunities as a game-changer to rapidly advance the status of women and girls and end gender inequality. Learn how women are leading in scientific progress and technological innovation and how you can be a part of this global revolution.
Panelists:
Lilly Kam — Product Manager,  i.am+
Cam Kashani — Godmother of #SiliconBeach, COACCEL
Marina Lee — Founder & CEO, Women In Tech Network
Loretta Whitesides — Founder Astronaut and Consultant, Virgin Galactic
Moderator:
Espree Devora — Producer & Host, WeAreLATech
---
Lunchtime Breakout Discussions
Reproductive Justice | Human Trafficking | Climate Change
12:15 pm – 1:00 pm  |  West Hollywood Auditorium 
The WLC invites you to take your lunch and join one of three lunchtime breakout discussions facilitated by expert advocates in their fields: reproductive justice, human trafficking, and climate change. Eat, discuss and get key legislative and advocacy updates, an in depth look at the issues, and find out ways you can make a difference.
Reproductive Justice:
Sara Mitchell — Public Affairs Specialist, Planned Parenthood Los Angeles
Human Trafficking:
Cassandra Krcmar — Associate Director, Incarceration & Anti-Human Trafficking and NCJW/LA Human Trafficking Outreach Project volunteer
Climate Change:
Marta Segura — Southern California Engagement Director, Center for Biological Diversity's Climate Law Institute
---
Leadership Sessions:
Democracy Now: Local Leaders Speak Out
1:00 pm – 2:00 pm  |  West Hollywood Auditorium 
A call to action for advocates concerned with protecting civil liberties and human rights in the U.S.
Panelists:
Shikha Bhatnagar — Executive Director, South Asian Network (SAN)
Diana Colin — Civic Engagement Director, CHIRLA
Emiliana Guereca — Co-Executive Director, Women's March Los Angeles Foundation
Alex Mohajer — Founder & Editor-in-Chief, Bros4America
Allison VanKuiken — Program Director, Equality California
Moderator:
Abbe Land — Co-Founder, Indivisible LA, Former Mayor and Councilmember, City of West Hollywood
---
Leadership Sessions:
Women In Media – Leading the Way Forward
1:00 pm – 2:00 pm  |  City Council Chambers
Film and TV have the power to educate, inspire, and move audiences to action! A panel of women filmmakers will present an array of current projects that help us to better understand the unique power of women in setting the agenda and promoting advocacy on behalf of issues they care about. Clips from exciting new films and media projects will punctuate robust discussion of women as directors, storytellers, and advocates.
Special Guest:
Sharon Lawrence — Actress/Activist
Panelists:
Finola Hughes — Emmy® Award-winning Actress & Filmmaker
Grace Lee — Peabody® Award-winning Filmmaker
Li Lu — Writer & Director
Marianna Palka — Writer/Director/Producer
Moderator:
Cady McClain — Emmy® Award-Winning Actress and Director/Producer of Seeing is Believing: Women Direct
---
Advocacy Training Breakout Session: Round One
2:15 pm – 3:30 pm
Op-Ed Writing: Become a Thought Leader & Take Your Leadership to the Next Level

Library Community Meeting Room  |  Write for change! Women are underrepresented in the opinion columns of our nation's newspapers, but publishing your thoughts on issues is important to being a voice for change to a much broader audience. In this workshop, learn the basics of op-ed writing.
Facilitator: Tom Zoellner — Politics Editor at The Los Angeles Review of Books and Associate Professor of English at Chapman University

Taking on Legislation: Effectively Lobby & Advocate with Your Legislators

West Hollywood Auditorium  |  Be SEEN not just heard. Learn skills for directly connecting with and influencing your legislative representatives to make your voice heard on the bills and issues you care about.
Facilitator: Sara Mitchell — Public Affairs Specialist, Planned Parenthood Los Angeles

Tech Platforms & Cool Tools for Advocacy

City Council Chambers  |  From apps to advocacy communities, this workshop will teach you to identify and navigate key online platforms and tools to manage groups, projects, and your own daily activism.
Facilitators:
Meredith Prunkard — Director of Membership & Development, Together We Will Los Angeles
Sarah Louise Tooke — Founder/Consultant, AP Consulting

Be the Grassroots Change: Learn How to Get Appointed to a Local Boards or Commissions

West Hollywood Room  |  Level up your leadership by joining a city Board or Commission. In this workshop, the City of West Hollywood will introduce you to its range of Boards and Commissions and give you the insider scoop on how to effectively become appointment ready and apply.
Panelists:
Karen Eyres — Vice Chair, City of West Hollywood Women's Advisory Board
Nadia Sutton — Board Member, City of West Hollywood Women's Advisory Board
Moderator:
Josh Kurpies — District Director, Office of Assemblymember Richard Bloom

Workshopping Your Advocacy Ideas: Bring Your Project to the Table & Figure Out How to Make it Happen

West Hollywood Auditorium  |  Ready to innovate and organize? Bring your idea – from just a seed to already in the works – to this workshop and learn techniques for successfully getting it off the ground and creating an action plan!
Facilitators:
Rachel Fox — Project Coordinator, Center for Nonprofit Management
Christina Gnozzo — Senior Account Executive, Dog And A Duck
Selina Vazquez — Director of Advocacy, Together We Will Los Angeles

Artists Lead & Create Change: Make a Difference with Your Art, Your Voice, & Your Preferred Medium

West Hollywood Employment Center  |  Art has the power to ignite passion, communicate messages and inspire people to affect change. Learn avenues for how you as an artist can focus your efforts and play a critical role in contributing to the betterment of our world.
Facilitator: Julianna Parr — Founder of CraftNight and SparkleBlob
---
Advocacy Training Breakout Sessions: Round Two
3:45 pm – 5:00 pm
Storytelling for Change: Create Messages that Will Connect & Persuade

City Council Chambers  |  Storytelling is a compelling and essential way to change hearts and minds. Arts and activism leaders with Artivists will share key skills for mastering this craft for greater influence in your advocacy — from everyday conversations to issues based activism and campaigns.
Facilitators:
Leda Maliga — Executive Producer, TaskForce
Cristina Pacheco — Activist Producer and Non Profit Consultant

Resistance, Protest, and Knowing Your Rights: Skills for Effective Activism

West Hollywood Auditorium  |  The right to join with fellow citizens in protest or peaceful assembly is critical to a functioning democracy and at the core of the First Amendment. Know your rights as a protester and how to stay safe when taking a stand.
Facilitators:
Nourbese Flint — Policy Director and Manager of Reproductive 
Justice Programming, Black Women For Wellness
Kelli Soto — Community Engagement & Policy Advocate, ACLU of Southern California

It's Your Turn: Running for Office 101

West Hollywood Employment Center  |  Did you know that women and girls currently make up more than half the population in the US, but they're represented by a Congress made up of 80% men? Learn how you can join thousands of women across the country who have decided to change this statistic and run for elected office.
Facilitators:
Ennette Morton — Southern California Recruiter, Close the Gap CA
Silissa Uriarte Smith — Board Member, Close the Gap CA; Owner & Consultant, 360 Collaborative Solutions

Stronger United: Effective Coalition Building for Organizations, Community Groups, and Individuals

West Hollywood Auditorium  |  Together we're stronger! Coalitions are critical to effective advocacy, yet they can be challenging to build and maintain. Develop your skills for coalition building from forming alliances to partnering with others to achieve a common good.
Facilitator: Juana Rosa Cavero — Executive Director, California Coalition for Reproductive Freedom

Be a Social Entrepreneur! How to Create Change and Opportunity

Library Community Meeting Room  |  Social entrepreneurs create dynamic businesses that develop, fund and implement solutions to social, cultural, and environmental issues. Learn tools for using the social enterprise business model to "do good" in the world.
Presenters:
Arlin Crane — Director of Social Enterprise, Homeboy Industries
Margo Lang — Co-Founder, Conscious Period
Annie Lascoe — Co-Founder, Conscious Period
---
Closing Sessions:
AMPLIFY FOR GOOD
An Art & Music Reception
5:00 pm – 7:00 pm | West Hollywood Park (Outdoors, North of the Pool)
FREE ADMISSION: All Ages & Open to the Public (RSVP required)
It's undeniable — art and music are powerful change agents. Come together for the greater good at West Hollywood Park for the outdoor closing reception of the 11th Annual City of West Hollywood Women's Leadership Conference.
Join us before the sun sets and rise up to an invigorating live set by DJ Voomz. Grab a bite at no-host Gyromania Food Truck offering a variety of scrumptious Greek eats. Amplify your voice with artist/activist Elana Mann and her sculptural megaphones, while making colorful protest signs. Turn up your level of conversations as you immerse yourself in art and celebrate the "We the People" Campaign by the Amplifier Foundation.
We the People is a nonpartisan campaign dedicated to igniting a national dialogue about American identity and values through public art and story sharing.
Guest Speaker: Cleo Barnett — Program Director, The Amplifier Foundation
Create Socially Conscious Art
Complimentary Sips + Sweet

PLUS

Giveaways & More

---
Special Programming  |  1pm – 4:30pm
---
Action Group Network – Resistance Training
Tiny Tots Room  |  Note: This workshop has limited space.
The AGN Resistance Training was developed in collaboration with Rhize, a leader in supporting and training grassroots movements around the world. This 3.5 hour course is designed for activists & leaders who are just getting started, as well as those who have experience organizing. You'll learn:
Why organizing locally is the best means for creating the future we want for our communities.
How to structure and build your group for the long haul.
How to take concrete steps toward planning actions to be taken by your local group
Facilitator: Kathy Hoang — Rhize Coach, Director of the Restaurant Opportunities Center of Los Angeles, Executive Vice President of the Asian Pacific American Labor Alliance
---
Please Note: Schedule subject to change.