13th Annual
City of West Hollywood

Women's Leadership Conference
Thanks to all who participated in this year's conference on Saturday, May 11, 2019.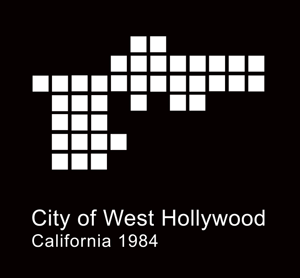 Produced by the City Of West Hollywood
---
Saturday, May 11, 2019  |  10am – 4pm
---
Continental Breakfast & Welcome from West Hollywood City Council
Activate your morning with meaningful connections and impactful actions!
West Hollywood Park Auditorium/Library
Check In & Coffee: 9:30 am – 10:15 am
Official Kick-Off: 10 am – 10:15 am
---
Morning Session  |  10:15 am – 11:15 am
---
Women in Film & Media — Expanding Narratives & Creating Change
West Hollywood Park Auditorium/Library
A panel discussion with women in film and media about the dynamic ways women are leading as creators and the value of women's voices and perspectives. From producing to writing, directing and performing, women are expanding narratives, increasing representation and elevating the status of women globally through their creative endeavors.
In collaboration with Women In Film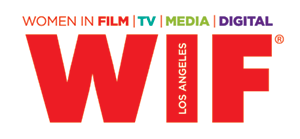 Panelists:
Mary-Lyn Chambers — Writer/Director
Keturah King — Journalist/TV Host/Producer
Sarah Moshman — Documentary Filmmaker, NEVERTHELESS
Kase Pena — Writer/Director/Actor
Sarah Adina Smith — Writer/Director
Moderator:
Maikiko James — Director of Programs, Women In Film
---
Mid-Morning Session  |  11:15 am – 12:15 pm
---
Balancing Activism and Civic Engagement with Careers
West Hollywood Park Auditorium/Library
You want to be involved in causes you care about but how do you actually start? Eager to serve your community, but not sure how you can fit activism into your busy life? Becoming an activist is simpler than you think! This high- energy, interactive workshop will feature a panel of local activists who manage their work and community roles with beautiful imperfection.  Hear stories about how they joyfully do what they do for the greater good while keeping their day jobs!  Learn ways to find fulfillment as an activist with small impactful actions.  Leave with manageable next steps and a mini network of fellow activists!
Panelists:
Mel Lubey — VP Marketing & Strategic Partnerships, DailyKarma
Tina Moore — Digital Strategist & Co-Founder, talkshoplive
Carla Romo — Dating and Relationship Coach
Alana Roshay — Residential Real Estate Professional
Alexis Sanchez — Prevention Coordinator, Institute for Public Strategies
Sepi Shyne — Business & Trademark Attorney
Amanda Smash Hyde — Amanda Hyde Skin
Moderator:
Chelsea Byers — Community Organizer
---
Lunch  |  12:15 pm – 1:00 pm
---
Early-Afternoon Session  |  1 pm – 2 pm
---
Economic Empowerment
West Hollywood Park Auditorium/Library
Economic empowerment offers opportunity for bringing about real change in women's lives. This panel will discuss what economic empowerment means, how it influences the personal and professional lives of women, and what can be done in local communities to further growth of female economic empowerment.
Elisabeth Caren — Editorial, Advertising & Fine Art Photographer
Heather Hope-Allison — CEO TIL Events & Street Food Cinema
Moderator:
Reena De Asis — Social Impact Advocate, RDA Strategies/REDF
---
Mid-Afternoon Session  |  2:10 pm – 3 pm
---
Leveraging Social Media for Success
West Hollywood Park Auditorium/Library
The world of social media has grown so quickly that many people are still wondering how it fits into (without taking over) their day-to-day lives. Many of us became active in social media on a personal level, only later realizing how powerful it can be on a professional level as well. No matter how you are currently using social media, there are ever-evolving tools + tricks to amplify what you're already doing in order to benefit you both personally and professionally.
Facilitator:
Hanna Sprague — Director of Creative Strategy, MILE 44
---
Late-Afternoon Session  |  3 pm – 4 pm
---
How to get Appointed to a Board or Commission
West Hollywood Park Auditorium/Library
Ever wonder about how you can become part of one of the City of West Hollywood's Boards or Commissions and what exactly they do? Get the insider scoop from City appointed officials! Learn about County, State and Non-profit Board Service Opportunities too!
Panelists:
Noemi Torres — City of West Hollywood Public Facilities Commission
Nadia Sutton — City of West Hollywood Women's Advisory Board
Ruth Williams — City of West Hollywood Public Safety Commission
Facilitators:
Yvonne Quarker — City Clerk, City of West Hollywood
Melissa Crowder — Assistant City Clerk, City of West Hollywood