11th Annual
West Hollywood
Women's Leadership Conference
Register and get tickets here. Please check back for the latest schedule and speaker updates.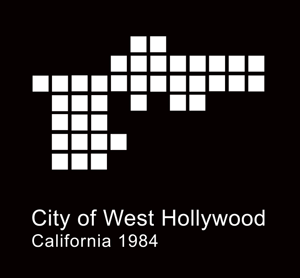 Sponsored by the City Of West Hollywood
---
Saturday, May 13, 2017  |  8am – 7pm
---
Registration/Check-In
8:00 am
---
Activation Center:
Activate your morning with meaningful connections and impactful actions!
8:00 am – 9:30 am
---
Official Kick Off:
Welcome from West Hollywood City Council & Special Guest Speakers
9:00 am – 9:30 am
---
Leadership Sessions:
Taking the Lead — Get Appointed to a California State Commission or Board!
9:45 am – 10:45 am
Women Leaders Wanted! The Office of the Governor and The Speaker of the State Assembly have the authority to appoint members to California State Boards and Commissions. There are hundreds of opportunities to serve in a multitude of areas. California needs quality leadership that reflects the rich diversity of our great state. Learn what it takes to become an appointed official for the State of California. Hint: You are more ready than you think you are! Leave this workshop prepared to take the next step!
Facilitators:
Nikki Johnson — Sr. Advisor to the Speaker on Appointments, Office of Speaker Anthony Rendon
Mona Pasquil — Appointments Secretary, Office of Governor Edmund G. Brown Jr.
---
Leadership Sessions:
Workplace Gender Equality and Economic Advancement for Women
10:45 am – 11:45 am
Explore effective ways on how you can advocate for yourself and other women in the workplace. Unleash the ripple effect of women's advancement in leadership roles and closing the pay gap. Get motivated by trailblazers for gender equality and learn to create and cultivate a gender-sensitive work environment.
Panelists:
Emerald Archer — Center for the Advancement of Women, Mount Saint Mary's University
Ina Coleman — Organization Development Consultant, Sirenia Partners
Tiffany Smith-Anoa'I — Executive Vice President, Entertainment Diversity, Inclusion & Communications, CBS Entertainment
---
Leadership Sessions:
Technology as a Pathway to Women's Equality
10:45 am – 11:45 am
Technology offers tremendous opportunities as a game-changer to rapidly advance the status of women and girls and end gender inequality. Learn how women are leading in scientific progress and technological innovation and how you can be a part of this global revolution.
Panelists:
Lilly Kam — Product Manager,  i.am+
Cam Kashani — Godmother of #SiliconBeach, COACCEL
Marina Lee — Founder & CEO, Women In Tech Network
Loretta Whitesides — Founder Astronaut and Consultant, Virgin Galactic
Moderator:
Espree Devora — Producer & Host, WeAreLATech
---
Activation Center/Lunch
12:00 pm – 1:00 pm
Hungry for more Advocacy and Activism?
---
Leadership Sessions:
Democracy Now: Local Leaders Speak Out
1:10 pm – 2:00 pm
Panelists:
Shikha Bhatnagar — Executive Director, South Asian Network (SAN)
Alex Mohajer — Founder & Editor-in-Chief, Bros4America
Allison VanKuiken — Program Coordinator, Equality California
Moderator:
Abbe Land — Co-Founder, Indivisible LA, Former Mayor and Councilmember, City of West Hollywood
---
Leadership Sessions:
Women In Media – Leading the Way Forward
1:10 pm – 2:00 pm
Film and TV have the power to educate, inspire, and move audiences to action! A panel of women filmmakers will present an array of current projects that help us to better understand the unique power of women in setting the agenda and promoting advocacy on behalf of issues they care about. Clips from exciting new films and media projects will punctuate robust discussion of women as directors, storytellers, and advocates.
Moderator:
Cady McClain — Emmy-Award Winning Actress and Director/Producer of Seeing is Believing: Women Direct
---
Advocacy Training Breakout Session: Round One
2:15 pm – 3:30 pm
Op-Ed Writing: Become a Thought Leader & Take Your Leadership to the Next Level
Taking on Legislation: Effectively Lobby & Advocate with Your Legislators
Facilitator:
Sara Mitchell — Public Affairs Specialist, Planned Parenthood Los Angeles
Tech Platforms & Cool Tools for Advocacy
Facilitator:
Haylee Vance — Executive Director, Together We Will Los Angeles
Be the Grassroots Change: Learn How to Get Appointed to Local City Boards & Commissions
Workshopping Your Advocacy Ideas: Bring Your Project to the Table & Figure Out How to Make it Happen
Facilitator:
Selina Vazquez — Director of Advocacy, Together We Will Los Angeles
Artists Lead & Create Change: Make a Difference with Your Art, Your Voice, & Your Preferred Medium
Facilitators:
Women's Center for Creative Work
---
Advocacy Training Breakout Sessions: Round Two
3:45 pm – 5:30 pm
Storytelling for Change: Create Messages that Will Connect & Persuade
Facilitators:
Leda Maliga — Project Manager, TaskForce
Cristina Pacheco — Activist Producer and Non Profit Consultant
Resistance, Protest, and Knowing Your Rights: Skills for Effective Activism
Facilitators:
Lashea Brown — Program Coordinator–Get Smart B4 U Get Sexy, Black Women For Wellness
Stephanie Feld — Civic Engagement and VREAM Coordinator, Black Women for Wellness
Kelli Soto — Community Engagement & Policy Advocate, ACLU of Southern California
Be the Grassroots Change: Learn How to Get Appointed to Local City Boards & Commissions
It's Your Turn: Running for Office 101
Facilitator: Ennette Morton — Close the Gap
Stronger United: Effective Coalition Building for Organizations, Community Groups, and Individuals
Facilitator:
Juana Rosa Cavero — California Coalition for Reproductive Freedom
Social Entrepreneurship & You: How to Create Change and Opportunities
Presenters:
Arlin Crane — Director of Food and Beverage, Homeboy Industries
Margo Lang — Co-Founder, Conscious Period
Annie Lasco — Co-Founder, Conscious Period
---
Closing Sessions:
Art and Music Reception
5:00 pm – 7:00 pm
Dj, Special Guest Speaker, Art-making, Refreshments & more!
---
Please Note: Schedule subject to change.
Attend the Conference