What do you do if you feel like your current career lacks advancement? Are you searching for a new job and wondering if your resume is effective? What are employers looking for in a candidate?
Join West Hollywood Women's Leadership Conference on May 7 and learn from human resources professionals as part of our HR Insider: Career Advancement Tips from Human Resources Experts panel.
This is a rare opportunity to get the inside scoop on professional development tips from top level human resources experts!
Discuss the habits for success that employers value in an interactive "informational interview" platform.
Understand how to advance even when your current situation has no ladder.
Gain insight on job search do's and don'ts tactics from industry leaders.
Panelists: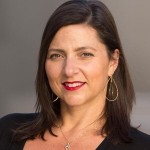 Angela Baker
Vice President Human Resources at AEG
Angela joined the AEG Facilities team in November 2013 as the Director of Human Resources for the Los Angeles Convention Center. Angela was brought on by AEG to align the human resource strategies with the newly privatized Convention Center's business objectives. Prior to joining LACC, Angela spent more than 18 years in the luxury hotel industry opening and leading the HR team of The W Hollywood, and leading the HR efforts of The W Los Angeles-Westwood, Four Season Los Angeles, The St. Regis Monarch Beach and the former Westin Century Plaza.
HR Executive, Talent Acquisition at CAA
Kristena D. Hatcher, PHR is an HR Executive, focusing on Talent Acquisition at Creative Artists Agency ("CAA"), the world's leading full service entertainment, media, and sports agency. Kristena focuses on establishing and maintaining collaborative partnerships across the business, while managing the recruitment of entry through executive-level functions for Motion Pictures, Television, Comedy, and Foundation client groups. Prior to beginning her employment at CAA, she was an Executive Recruiter for Morgan Samuels, a retained executive search firm, where she was responsible for placing senior executives and C-level talent across industries including digital media and entertainment, consumer packaged goods, and engineering and construction.
Tatiana Oueini
Human Resources Manager at Nestlé USA
Tatiana is currently a Human Resources Manager for Nestlé USA at their corporate office in Glendale, CA where she provides strategic HR leadership and support to the Nestle Sales Division across the United States. Prior to that, Tatiana was a Human Resources Manager for Target Stores. She has been proud to advocate for and actively engage in initiatives that promote employee engagement and development, diversity and inclusion, as well as improve the professional experience and landscape for women within her organizations. Tatiana hold a BA in Communications from UCLA.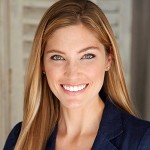 Manager, Human Resources at OWN: Oprah Winfrey Network
Emily Weprich became manager of human resources at OWN: Oprah Winfrey Network in 2015. She started at OWN in 2010 as the company receptionist and has previously served human resources as an assistant, coordinator and specialist. Prior to OWN she lived in New York and worked for Kenneth Cole Productions and MTV. In her current role at OWN, Weprich manages the internship program, recruiting efforts and the onboarding of staff. In addition to OWN, Weprich is a professional model who has worked for national campaigns, talk shows, magazines, books and commercials.
Moderator: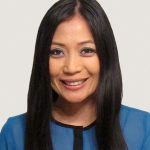 Reena De Asis is a community connector with MacGyver tactics. She empowers people with solutions for positive impact. Her brazen duet with life began in the islands of the Philippines. She honors her grandmother, a medicine woman: by living a life of service. She has championed partnership building, community relations, corporate social responsibility and organized socially conscious campaigns and events. Most recently, she was the director for Dress for Success Worldwide–West, an international nonprofit organization that empowers women to achieve economic independence. Previously, she was the director of marketing for Causecast and the director of marketing and corporate relations for L.A. Works. She is a marketing communications consultant and freelance writer. Her work has been published on Forbes, The Huffington Post and Maria Shriver.com. Reena graduated cum laude with a B.A. in Communications: Public Relations with a minor in Human Services from CSUF. She is an honoree for L.A. Biz's Women of Influence, Los Angeles Business Journal Women Making a Difference, YWCA Women of Achievement Silver Medallion and President's Volunteer Service award.